From Our Farm to Your Feet


Fourth Generation Ranchers
Kristal and Glenn Spenrath with their daughter Alex are continuing a family tradition of raising fine haired Angora goats and fine wool Merino sheep. Kristal and Glenn are both fourth generation ranchers who have dedicated themselves to ranching in the Texas Hill Country where conditions can sometimes be rough and unpredictable.


Sustainable Agriculture
The Angora goat and Merino sheep continue to be the answer to sustainable agriculture in the Texas Hill Country. The sheep and goats can make use of the often times sparse and brushy grazing conditions that are prevalent in Central Texas. The sheep and goats can help turn an unusable pasture into a place where cattle, horses and wildlife can thrive. Angora goats and Merino sheep are an excellent source of a renewable resource producing wool and mohair for many years.


American Family Businesses
While passionately pursuing their American dream they are working with other American families to fulfill this dream. Shearers from Mills County Texas are used for shearing the goats and the sheep. Bollman of San Angelo, Texas washes the wool and mohair prior to sending it to be combed. Using American businesses to make Krazy Goat Socks helps to fulfill not just our dreams but many other American family's dreams as well. And it allows for another generation to continue in their family's businesses. These families include those shown below.


Fibers Grown in Texas & Made in the USA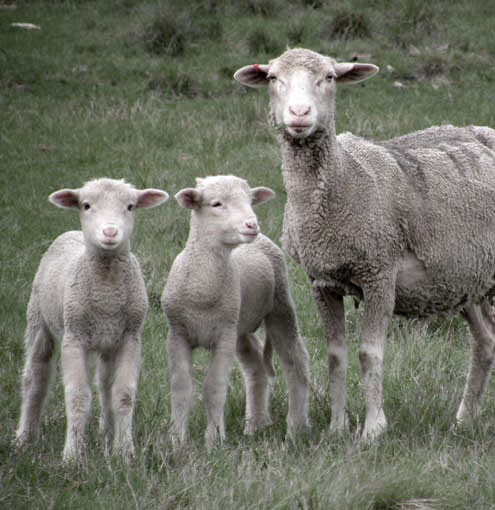 Family Ranches

STOTTS RANCH
Kristal's father, James Stotts of Stotts Ranch, raises the finest mohair in the world. The family has been raising Angora goats for generations on rugged terrain that few farm animals could use. Pasture raised Angora goats can produce a renewable source of mohair for many years.
HILLINGDON RANCH
The Hillingdon Ranch, run by Robin and Carol Giles and their son Grant with his wife Misty, help to provide the 18 micron Merino wool used in Krazy Goat Socks.
Why Choose Krazy Goat Socks
Mohair
The strongest natural fiber in the world. The high tensil strength of mohair contributes to the socks' durability. Mohair tends to resist dirt, creasing and felting which provide advantages over synthetics and wool. Mohair also wicks moisture away from the foot helping to keep your feet dry and comfortable.
Wool
Naturally antibacterial and antifungal keep your feet healthy and reduces foot odor. Wool's superior wicking ability keep your feet dry. Dry feet means that you feel your body temperature not the ambient temperature around you.
American Made
All the fiber is sourced from Texas and the socks are fully processed in the U.S.A. Supporting American businesses is important to us.


Fibers Grown in Texas & Made in the USA